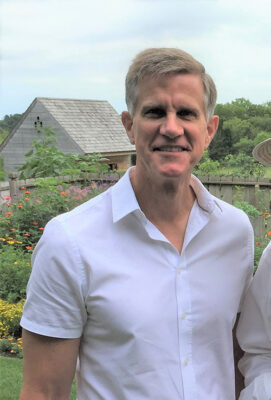 Thank you for visiting my website. My name is John Kerney and I started my company, Tropical Rentals, Inc. / Tropical Plants Chicago, in 1995 after realizing I was in a rut and not happy at my corporate 9-5 job. My father suggested, "do what you love to do, and you can't help but be happy and successful!" He was right and there was no looking back for me.
Interior tropical and blooming plants have always brought me joy, peace and enrichment since as early as I can remember. With that passion and love for plants, I have really enjoyed building and nurturing my interior landscaping company, Tropical Rentals, Inc.
I love the whole process of coming up with a creative design using the best plants available that are complimentary to your aesthetics while being appropriate for your growing conditions. This includes the choice of the designer containers as well. One of my favorite parts of this process is creating unique "living pieces of art" using blooming floral plants. My goal is 100% client satisfaction while using my experience and expertise to help guide my clients to pick not only what will make them happy, but what will also be successful in their particular space. I am very hands on with all my projects, and personally oversee each job from the initial planning stage, through the installation, maintenance and follow up of your design. I pay close attention to all the details of this process, and I pride myself in always being responsive to my clients by phone, text or email.
Our mission is to bring nature's beauty into your environment and then have our friendly trained and polite service staff keep them looking their best with weekly maintenance. Our goal is to be proactive and not reactive. We strive to get any plant replaced before you notice it is looking thin, weak or undesirable in appearance. We are also growing into providing interesting and creative outdoor designs and installations as well.
Please reach out to me so we can help you get started and do our best to keep you happy.